Welcome to the New Home of TotsieWeaves.com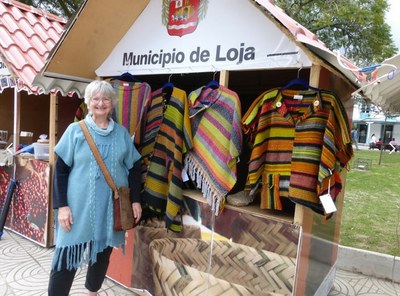 Hi everybody,
Thanks for stopping by.
I'm busy making a new website for totsieweaves.com and plan to launch it in the new year.
In the meantime, if you are in Vilcabamba, Ecuador, you can see my weavings at the Arte Intercultural Vilcabamba gallery.
Contact me: totsie@totsieweaves.com
Happy Trails 'til I see you again,
Totsie Marine